Dental Implants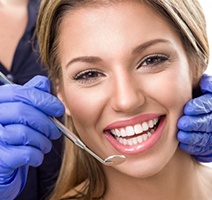 Research has indicated that people who lose teeth don't live as long as those with full smiles. Dental implants offer solid, natural-looking replacements for missing teeth. Made from biocompatible titanium, dental implants are permanently positioned into the jawbone, just like a natural tooth. As an implant dentist, Dr. Jason Hong has the ability to place and restore implants, so you won't have to see a specialist.
Our Implant Dentist Creates Solid Smiles the Quickest Way Possible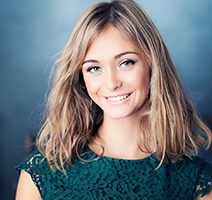 The procedure to place a dental implant is relatively quick—only taking a few hours to accomplish the restoration. Since you'll be just visiting our office and not referred out to a specialist, it'll save you lots of time and money.
Prior to surgery, you may receive antibiotics and for increased comfort as well as a variety of sedatives to relax you during your procedure. These options are discussed with you at your consultation appointment so that you have a better idea of what to expect the day of your procedure.
When you are comfortable, Dr. Hong makes a small incision in the gum tissue to reveal the bone, creates space using special instruments, and gently inserts your titanium dental implant post within your jawbone. You'll undergo a period of healing before returning to our office to have your personalized dental prosthetic placed upon the implant post for your permanent solution to tooth loss.
Dr. Hong is there for you every step of the way throughout your dental implant process—from the consultation, preparation, the procedure, and even afterwards for advice during your healing period—ensuring your dental implant success.
The Benefits of Getting Dental Implants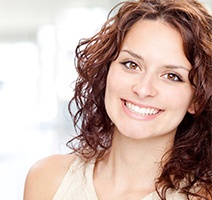 When comparing dental restoration options, think about these benefits that dental implants offer:
Dental implants act as your natural teeth, restoring your full chewing ability and confidence in speech.
Dental implants can last a lifetime because they work to replace both parts of the tooth, below and above the gum line.
Dental implants prevent bone loss by replacing the tooth root with the biocompatible dental implant posts, creating a stable foundation for your smile for years to come.
Dental implants keep neighboring teeth stable so that you don't have to worry about additional tooth loss or a shifting smile.
Dental implants can help keep you free of gum disease by filling the gaps in your smile—especially the hole in your gums that can trap additional dental bacteria.
Dental implants can prevent facial sagging and premature aging by keeping the jawbone strong and youthful.
The Perfect Candidates for Dental Implants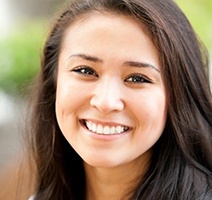 Dr. Hong will assess your oral health to make sure that you have sufficient bone structure to sustain dental implants. This isn't the only thing that Dr. Hong will evaluate to determine if dental implants are right for you. In fact, you can begin to determine if dental implants may work for you by reading these qualifications:
Commitment to excellent oral health before, during, and after the procedure.
Willingness to quit smoking tobacco or a non-smoker.
A patient with adequate jawbone structure.
No pre-existing health conditions like autoimmune diseases—if so, discuss them with Dr. Hong first.
Dr. Hong would love to secure your smile's future with dental implants. Call and reserve your consultation with our implant dentist. Located in Westmont, we serve patients from Downer's Grove, Hinsdale, Oak Brook, and the surrounding areas.