Cost of Dental Implants – Clarendon Hills, IL
A Great Investment in Your Smile and Health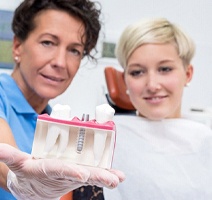 Many patients who are missing one or more teeth hesitate to invest in dental implants because they're worried about the treatment having a high price tag. Dr. Jason Hong understands this, which is why he wouldn't recommend implants unless he thoroughly believed they were worth every penny – and they are! Keep reading below to learn some of the factors that affect the cost of dental implants in Clarendon Hills. Then, we'll discuss how you may be able to fit this revolutionary treatment into your budget.
Types of Dental Implants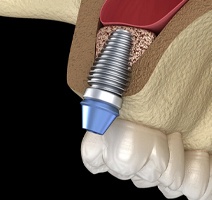 One of the primary influences of your treatment cost is the specific nature of your procedure. For example, replacing a single missing tooth with one implant post topped with a dental crown will cost significantly less than anchoring a full denture onto four to eight implants. There are also different implant placement techniques as well as various materials the implants can be made from. During your consultation, Dr. Hong can discuss all of these factors with you and how they will affect the price of your treatment.
What are the Stages of Dental Implant Treatment?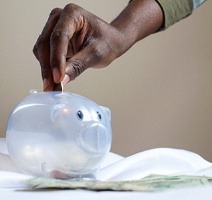 As a Fellow of the International Congress of Oral Implantologists, Dr. Hong can perform all the steps of the implant process right here in his office. This will save you the cost and travel time of visiting an outside specialist.
Because the process takes place over several appointments, your payment can be broken up into more manageable installments. Some of the procedures you might undergo to receive dental implants in Clarendon Hills include:
Preparatory treatments like bone grafting, tooth extractions, or gum disease therapy
Implant placement surgery
Placement of abutments (little metal attachments that connect the implants to your restorations)
Design and installation of final restorations (crown, bridge, or denture, depending on how many teeth you're missing)
Are Dental Implants Worth the Investment?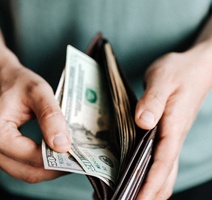 Dental implants are definitely worth the investment! While alternative treatments have to be replaced every few years, implants have the potential to last a lifetime with the proper care and maintenance. This can save you money in the long run. Furthermore, dental implants offer truly priceless oral health benefits. In addition to being sturdy enough to stand up to practically any food, they stimulate jawbone growth to keep you looking young for years to come. Most of our patients who have received dental implants have said they were absolutely worth the price.
Does My Dental Insurance Cover Dental Implants?
When dental implants first came on the market, most dental insurance companies viewed them as a cosmetic treatment and decided not to cover the cost. However, more and more insurance carriers are seeing the health benefits that implants offer and are willing to at least partially pay for the treatment. Even if they don't cover the cost of the implants themselves, they'll typically pay for other aspects of the process, like bone grafting or your restoration. Our friendly team members are more than happy to look over your insurance plan and find any benefits you may have available.
Ready to change your smile for the better with dental implants? It all begins with a consultation with your implant dentist in Clarendon Hills. Call us today to start your journey to a fuller, healthier smile!